The last and the most developed Hitler's headquarters, built in Lower Silesia.
The underground Military Complex Osówka is situated a bit more than a kilometre to the north-east of Kolce village and the same distance to the north of Sierpnica.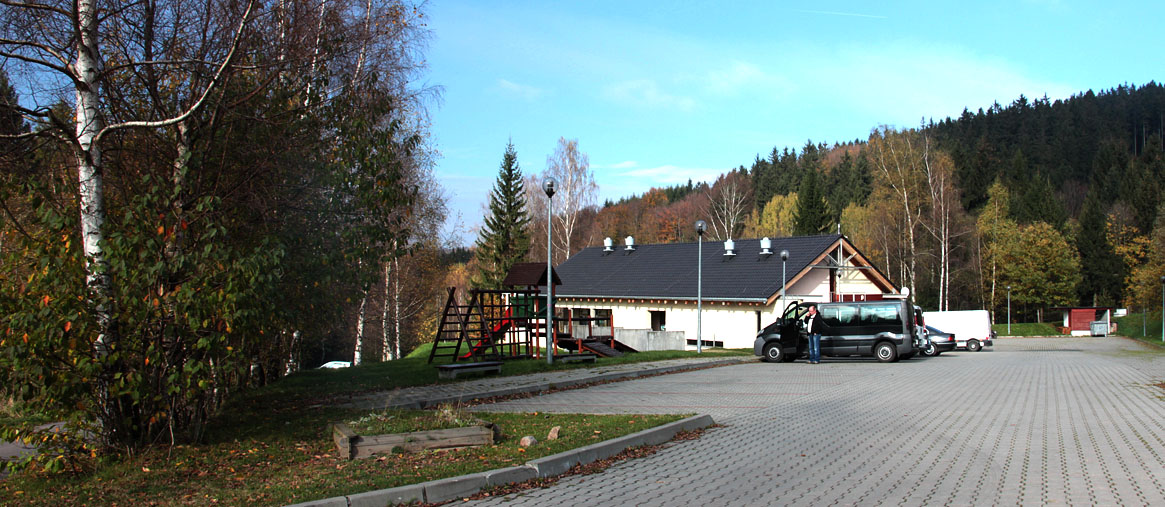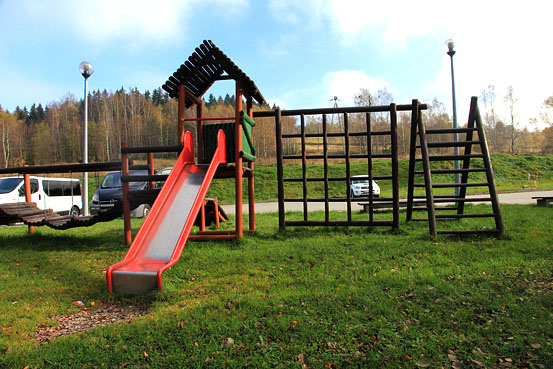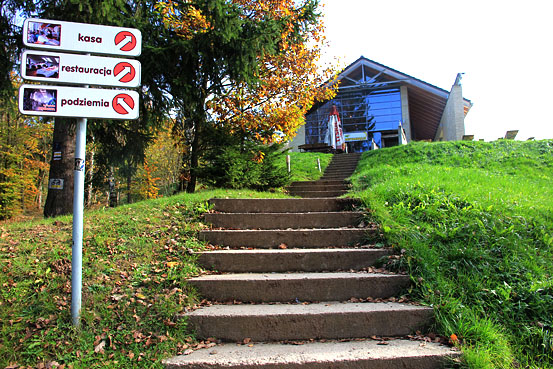 At the end of year 1943, in the Owl Mountains in Lower Silesia, Germans commenced the construction of Riese objects, including the Osówka complex. The work was conducted in many different places. Defensive systems on the ground and underground shafts were built. The work was interrupted at the beginning of 1945 due to the approaching Red Army and Polish Army. After the War, the object got plundered and closed. In 1995, it stated to be secured and adapted. On the 9th March the next year, the first tourists could see 650 metres of corridors and workings. Next, the western and northern parts were made accessible for tourists. Presently, it is possible to see 1500 metres of the underground corridors, workings, halls and bunkers. Each year, the object is gaining more and more attractiveness thanks to exhibitions, expositions, new lighting, and interactive gangways. In 2008, the reception complex Centre of Mysteries and Adventure was created. There you can find: the ticket box, a restaurant for 60 guests, an audiovisual room, car parks for 100 cars,.. We are proud that our visitors may wait for their turn in friendly conditions, notwithstanding the season of the year. Each year, we introduce new sightseeing elements, to give you a reason for desire to come back to us. The qualified guiding personnel guaranties you unforgettable impressions from the visit in the Underground City Osówka.

The mysterious Underground City Głuszyca – Complex Osówka is available for visiting for the whole year, seven days a week, except the following days:
- the first day of Easter
- All Saints Day (1st November)
- Christmas Day (25th December)

The underground tunnels are open:
April- May 10:00AM – 4:00PM
November- March 10:00AM – 4:00PM

In the underground part, even in summer the temperature is low, so it is recommended to have warm clothes.
The car-park is guarded in opening hours:

–

In the ticket boxes we do not accept credit cards.
There is possibility of lending an audio guide in English, German and Czech.


PRISES AND AWARDS:
- The Chapter of lower-Silesian Tourist Association resolved their competition for the most interesting tourist attraction of the region in 2006.
The attraction "The Underground City Osówka – Tourist Route " was unanimously pronounced the winner of the competition.

- The Chapter of Polish Tourist Association awarded the Certificate for The Tourist Establishment The Underground City Głuszyca – Complex Osówka for the tourism product "Mysterious Underground City Osówka".

- 1st position in the competition judged by internet surfers in 2010 – The Jewel in The Crown of Lower Silesia.

- The Chapter of the System of Lower-Silesian Tourist Association Certificates for Tourism products of Lower Silesia awarded the Certificate for The Underground City Osówka.

- At the 11th International Exhibition in Opole - Award for original tourism product for establishment The Underground City Osówka Spółka z o.o. – Opole 2011

- GOLDEN MEDAL AT TOURISM EXHIBITION TOUR SALON FOR TOURISM PRODUCT "THE UNDERGROUND CITY OSÓWKA" - POZNAŃ 2011